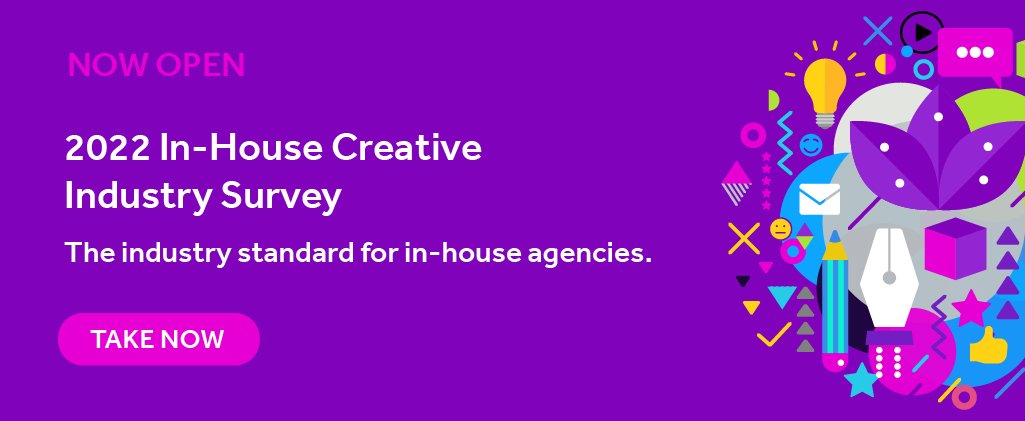 For over a decade, creative leaders have used our annual benchmarking report to help validate their strategies, shape their direction and manage in-house teams more effectively. This year you can rely on the insights of nearly 400 leaders, from companies of all sizes and a breadth of industries, to stay in step with current trends and issues.
SEE THE RESULTS AND LEARN:
How teams and individuals are becoming increasing flexible and embracing hybrid roles.
When efficiency can be gained through smart implementation of creative tools.
What metrics should you be capturing to support the value your team adds?
CELEBRATING OUR 11TH YEAR!
Fill out the form to download your free copy today!